NTT DOCOMO Ventures, Inc.
NTT DOCOMO Ventures, Inc. (Head Office: Minato-ku, Tokyo; President and CEO: Yuko Sasahara; hereinafter, "NDV") is pleased to announce that, through a fund that it manages, it has invested in Flux Inc. (Head Office: Shibuya-ku, Tokyo; CEO: Genji Nagai; hereinafter "Flux"), which provides solutions for optimizing web marketing with AI.
In recent years, many companies, including major corporations, have been deploying a variety of Web marketing initiatives in areas from product awareness to the purchasing process. However, there are a wide variety of items to consider when implementing such measures, including customer targeting, timing, and selection of the most appropriate tools, and it is not easy to find an optimal solution.
Flux offers solutions in which user behavior data from websites is collected and analyzed and AI automatically executes optimized marketing initiatives. By implementing Flux's solutions, clients can expect to increase their online sales and improve their KPIs. The company already boasts over 1,000 clients, with a (monthly) cancellation rate of just 0.2%, indicating high levels of satisfaction. (As of June 2023)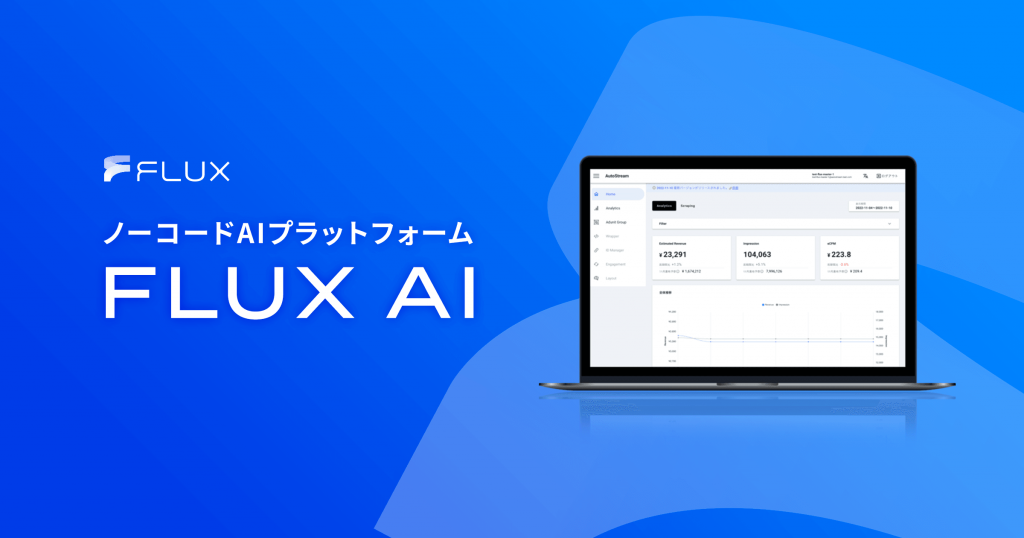 The recent advances in AI technologies, such as generative AI and large language models, promise to change the way companies conduct their marketing activities in the future. Flux has been conducting basic research on AI technology and its application to services for some time, and its efforts have the potential to make corporate Web marketing more efficient.
The NTT DOCOMO Group is also pursuing various initiatives related to Web marketing, and we believe that there is a strong synergy between these efforts and Flux's business, which led us to invest in the company in anticipation of its future prospects. Going forward, we will step up our efforts to explore collaboration between Flux and the NTT DOCOMO Group and move forward with initiatives aimed at creating more convenient and richer digital experiences.
■Flux Inc. Profile
Name: FLUX Inc.
PMO Shibuya II 9F, 3-1-1 Shibuya, Shibuya-ku, Tokyo
Representative: Genji Nagai
Areas of Business: Development and provision of Flux AI, a no-code AI platform
URL: https://flux.jp/
Attachment:
■About the no-code AI platform "Flux AI"
Flux AI is a no-code AI platform that simplifies the application of AI technology in business. Flux offers several no-code services with Flux AI.
Developing services that use AI to perform the functions of optimization and demand forecasting requires substantial time and money for data maintenance and model building. Flux uses these as a common foundation for the efficient development of services.