NTT DOCOMO Ventures, Inc.
NTT DOCOMO Ventures, Inc. (Head Office: Minato-ku, Tokyo; President and CEO: Yuko Sasahara; hereinafter, "NDV") is pleased to announce that, through a fund that it manages, it has invested in EV Motors Japan Co., Ltd. (Head Office: Kitakyushu, Fukuoka; CEO: Yuji Sato; hereinafter "EVM-J"), a provider of commercial electric vehicles.
As the global trend toward decarbonization to reduce greenhouse gas emissions gathers pace, and many countries have announced policies to ban the sale of gasoline and diesel vehicles, the automobile industry is shifting to electric vehicles (EVs).
EVM-J specializes in the development, manufacture, and sale of commercial EVs (buses, trucks, trikes, etc.), with EV buses currently its flagship product. Until now, the deployment of EV buses has been beset by issues such as ensuring driving range and cost advantages. EVM-J's unique "active inverter" motor control technology has improved power efficiency by reducing the unnecessary power consumption and heat generation that occur during acceleration and deceleration. This has resulted in an EV bus that boasts a driving range equal to or greater than that of competitors' products with a smaller battery capacity, while at the same time reducing the total costs of the vehicle and its operation, making it a viable EV bus for actual commercial use.
EVM-J's EV buses are already being used by operators including Naha Bus, Iyotetsu Bus, Minato Ward's "Chii Bus," and Shibuya Ward's "Hachiko Bus," and the total number of units ordered now exceeds 120. (As of March 2023)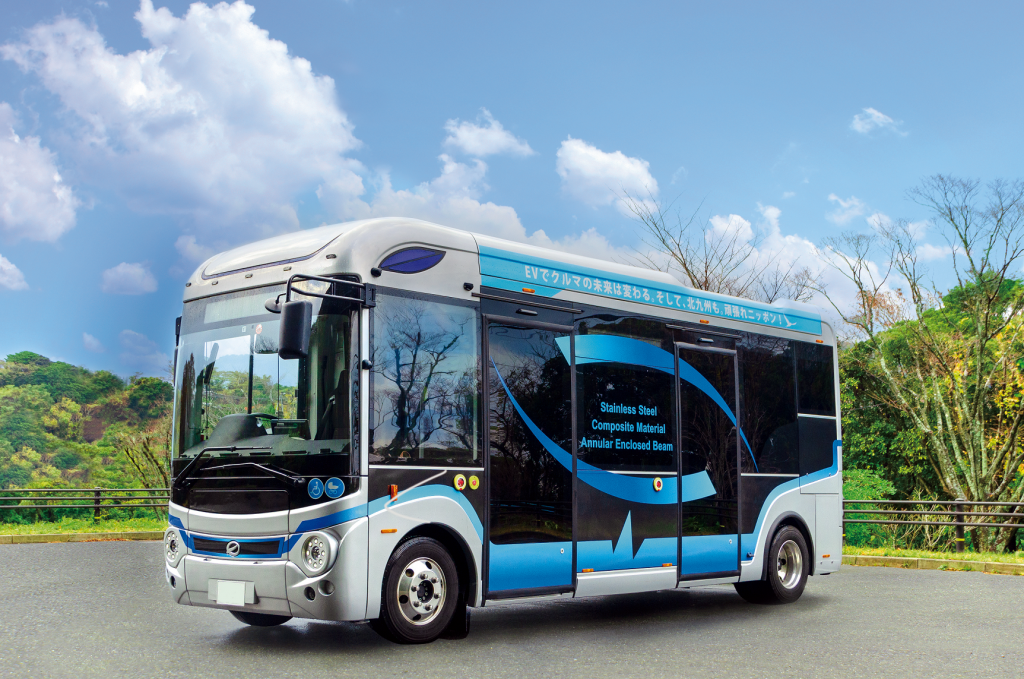 <EVM-J's Vision for EV Buses>
By playing a role in energy management on the basis of five pillars, including reusable batteries, solar power generation systems, fuel cells, and recharging infrastructure, with commercial EVs as the core, EVM-J aims to help realize a zero-emissions society.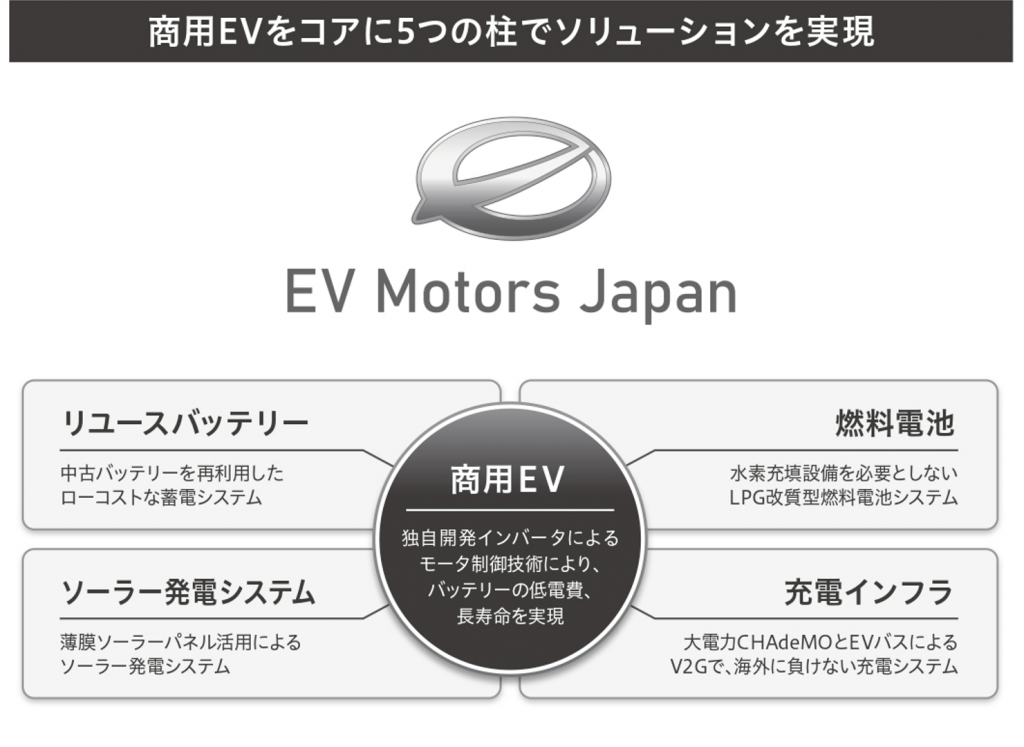 As a pioneer of commercial EVs in Japan, EVM-J is an excellent match for NTT DOCOMO and NTT Group's mobility business, and our high expectations for the company's future prospects has led us to make this investment.
Through this investment, the company will further advance its efforts to create new value by further exploring collaboration with NTT DOCOMO and NTT Group in the areas of services and solutions.
■EV Motors Japan Co., Ltd.
Name: EV Motors Japan Co., Ltd.
Head Office: 1-18-7 Hakusan, Wakamatsu-ku, Kitakyushu, Fukuoka
Representative: Yuji Sato
Areas of Business
・Sales and maintenance of electric vehicles (buses, trucks, trikes, etc.) and charging stations
・Electric vehicle leasing, rental, and ESCO business
・Renewable energy business based on storage batteries and PV
URL  https://evm-j.com/
All company and product names used in this press release are trademarks or registered trademarks of their respective companies.