2020.6.11
Investment
NTT DOCOMO Ventures, Inc.
Investment in WAVEXR, INC.
NTT DOCOMO Ventures, Inc. (headquartered in Minato-ku, Tokyo, Japan; President and CEO: Takayuki Inagawa; hereinafter "NDV"), through a fund it operates, has invested in WAVEXR, Inc. (headquartered in Los Angeles, California, USA; CEO, Adam Arrigo; hereinafter "Wave"), is an entertainment technology company and creator of the world's first multi-channel virtual entertainment platform for live concerts.
With audiences shifting their attention from traditional media and TV to gaming and mobile, the music industry has to adapt their live performances to new audiences spending time in an ever-increasing virtual world. In the current environment, the demand worldwide for virtual music performances has exploded worldwide in every genre of music and the live event industry has to shift to new online business models.
Wave's product harnesses cutting-edge broadcast technology that transforms artists into digital avatars in real-time, casting them onto a virtual stage built with stunning visuals and customized interactions that fit each artist's unique style. These virtual concerts are distributed via YouTube, Twitter, Facebook, as well as other major digital channels. Within social channels, the Wave platform integrates chat directly into the experience, allowing fans to interact with the audience and directly impact the artistry within the live performance. To date, Wave has executed collaborations with top artists in the U.S. and has brought a new form of entertainment online.
Compared to traditional live event concerts, this is a new business model that reduces the physical costs of operating a live event venue and has the potential to increase overall market share of music performances beyond the geographic borders, audience size and time zones which limit live event performances. Wave distributes these performances in games and online, thus enabling entertainment performances from Top Music Artists in gaming and other social media platforms.
This investment exemplifies innovation from DOCOMO's partner ecosystem to enable and create new entertainment experiences and value for next generation gaming and mobile audiences.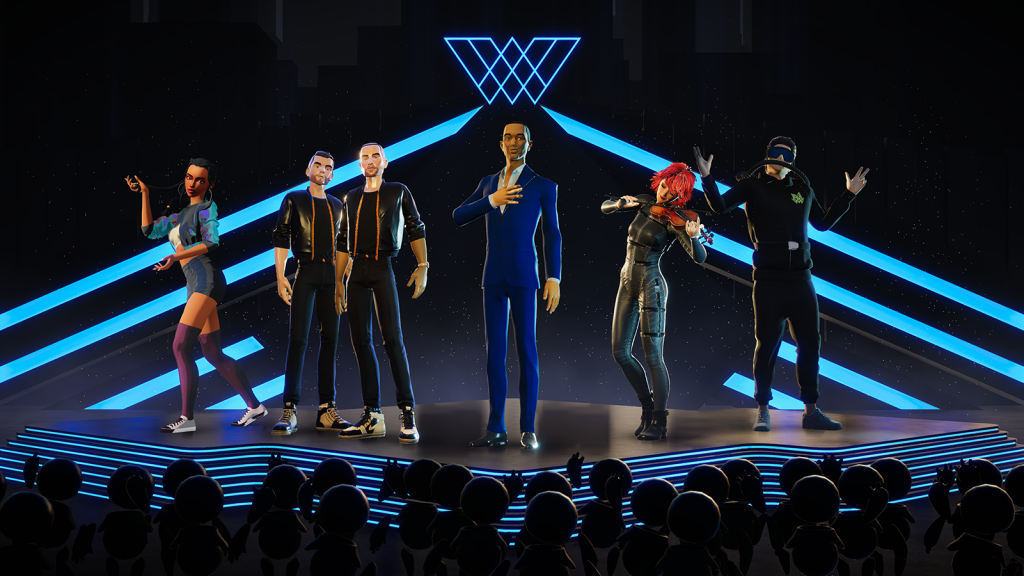 * Company names and product names stated above are the trademarks or registered trademarks of respective companies.