NTT DOCOMO Ventures, Inc.
NTT DOCOMO Ventures, Inc. (headquartered in Minato-ku, Tokyo, Japan; President and CEO, Takayuki Inagawa; hereinafter "NDV"), through a fund it operates, has invested in Senseye Ltd. (headquartered in Southampton, UK; CEO, Simon Kampa; hereinafter "Senseye"), a company providing automatic predictive maintenance solutions for the manufacturing industry.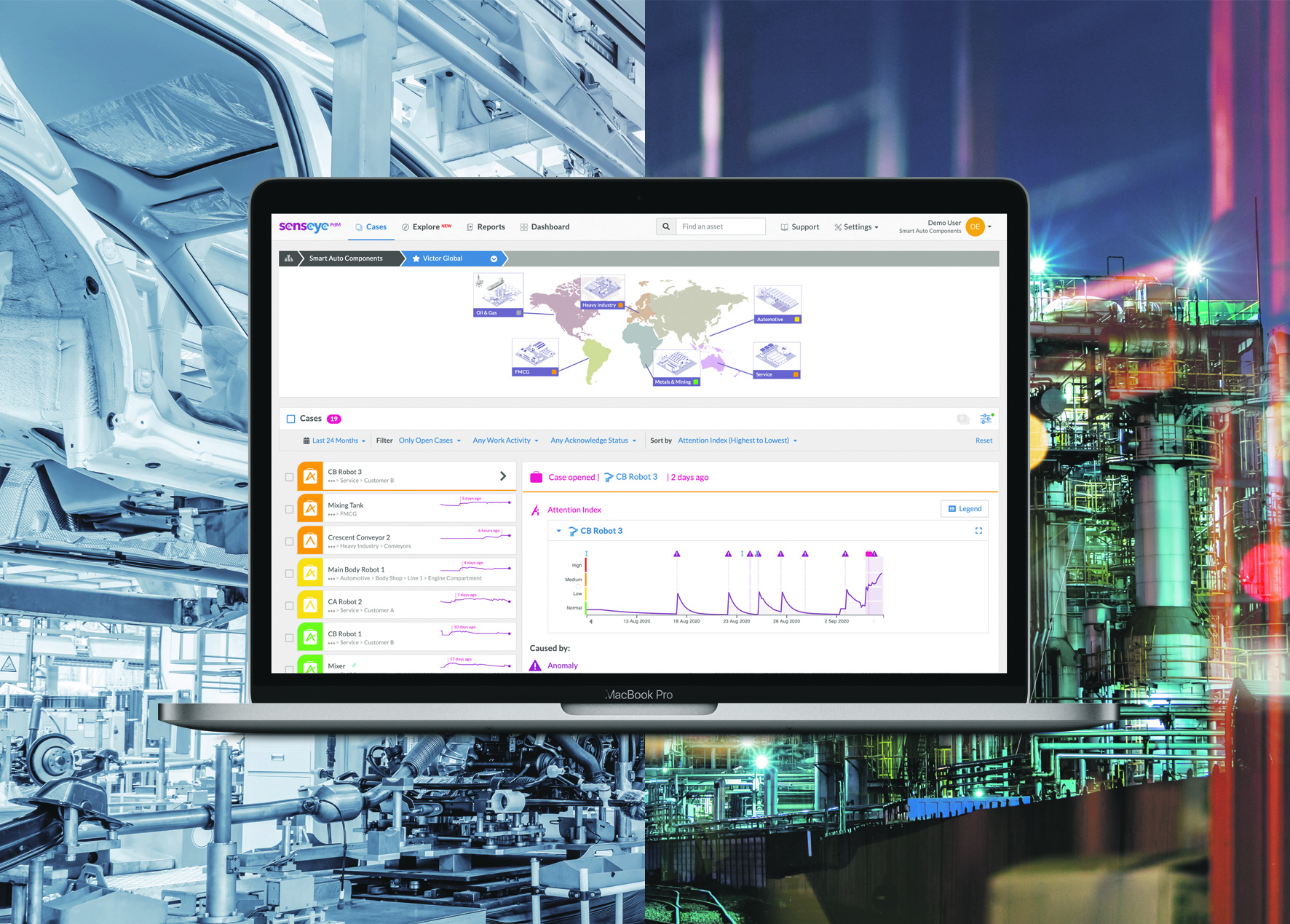 In the manufacturing industry, reduction of downtime caused by plant equipment failure, which is a direct factor in lost revenue opportunities and increased maintenance costs, has long been difficult. In recent years, predictive maintenance solutions have emerged as a new approach toward reducing downtime by predicting machine failure risks from plant operation data. These solutions analyze various operational data of machinery and equipment by way of machine learning and predict the remaining service life, the timing of failure and its duration while monitoring the operation automatically. However, most predictive maintenance solutions require the development of individual machine learning models and have them learn individually. Accordingly, numerous implementation process steps have to be taken, including the preparation of teacher data for individual development and learning. This heavy burden has discouraged many manufacturing companies from deploying a predictive maintenance solution.
Senseye's "Senseye PdM" is an automatic predictive maintenance solution that addresses these challenges. By using the common algorithm library and failure database that Senseye has accumulated through its own research and development, the system generates the optimal machine learning models for the machinery automatically without the need for individual teacher data. Thus, Senseye PdM can be introduced easily without customization or extensive setup by the end user and scaled throughout the plant, allowing the customers to achieve high ROI in a short time. In July 2020, Senseye launched industry-first ROI guarantee, "ROI Lock," a guarantee for downtime reduction in partnership with a leading Tier One global re-insurer. Under this guarantee, the PdM subscription fee will be refunded if the level of cost reduction agreed in advance with the client is not achieved. The new service significantly reduce the perceived risk of investing in predictive maintenance solutions and thus further lowers the hurdles for Senseye PdM deployment. With these unique benefits, Senseye PdM have been fully appreciated by many companies around the world across a wide variety of industries and machine-types, including those in the Fortune 500 list.
In June 2020, NTT DOCOMO, INC. put on market "FAAP," a 5G-compatible integrated analysis solution for manufacturing equipment, which is designed to help manufacturers improve productivity, by, for instance, the detection of potential equipment failures and the automation of product inspection. NTT DOCOMO is focusing its efforts on providing services to the manufacturing industry. NDV has made this investment, hoping that working with Senseye will further accelerate these efforts. Going forward, we will help promote the creation of new values by supporting closer linkage of services between Senseye and the NTT Group.
■ About Senseye Ltd.
Company: Senseye Ltd.
Location: Epsilon House, Enterprise Road, Southampton Science Park,
Southampton, SO16 7NS United Kingdom
Representative: Simon Kampa
Business: Development of automatic predictive maintenance solutions for the manufacturing industry
URL: https://senseye.io/
*Company names and product names mentioned are trademarks or registered trademarks owned by their respective owners.