NTT DOCOMO Ventures, Inc.
NTT DOCOMO Ventures, Inc. (headquartered in Minato-ku, Tokyo, Japan; President and CEO, Takayuki Inagawa; hereinafter "NDV"), through a fund it operates, has invested in Avatour Technolgies, Inc. (headquartered in California, USA; CEO, Devon Copley; hereinafter "Avatour"), a solution provider offering reproduction and distribution services of 360-degree and 3D environment image captures.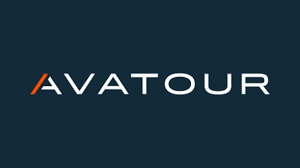 In recent years, it has been difficult to have in-person communication because of the coronavirus disease 2019 pandemic. Under such circumstances and with the spread of online meeting tools, online communication connecting people in remote locations has been popular. However, conventional online meeting tools usually rely on 2D-based technologies; therefore, they cannot be used for on-site investigations, e.g., on-site facility checks for which 3D information is required; hence, there are no options other than directly visiting the physical site.
Avatour is a venture company having advantages in image processing and reproducing 3D environments and provides online streaming/meeting solutions aimed to contribute to the enhancement of remote communication with the site. The solutions offered by Avatour are that the environment of an object such as a factory and construction site is shot with a commercially available 360-degree camera, and a virtual environment is created in real time from the 3D model comprising the images shot and combined.
The created image of the environment is streamed via smartphones and can be checked through Avatour's tools from a remote location, which enables the on-site operator and the viewer in a remote location to freely move various facilities or change the positions for confirmation in the virtual environment. In other words, both the operator and the viewer can check the created environmental image as if they are in the same place.
You can use Avatour's tools with various devices such as smartphones, PCs, and VR headsets and can also issue a command or link data by using chat messages or writing in the created image of the environment. With these functions, site visits/investigations can be conducted from a remote location without visiting the physical site.
Avatour and the NTT DOCOMO Group have jointly conducted several projects, and Goto City, Nagasaki, and NTT DOCOMO Kyushu, Inc., are scheduled to implement a verification test aimed to utilize Avatour's solutions for realizing remotely available site visits and tourist information services for people looking for opportunities to live in Goto City. It is possible to experience Goto City's attractiveness in a virtual space close to reality through the 360-degree environmental image streaming system. Also, as for corporate sales, there are ongoing discussions over the possibility to use Avatour's tools in Southeast Asia where manufacturing and construction businesses are rapidly growing, and verification is scheduled to be conducted, aiming to globally deploy the solutions.
NDV has come to make this investment because Avatour's business is highly compatible with NTT DOCOMO's initiatives for the development of 5G-based solutions. NDV will explore possibilities to utilize it for the collaboration with the NTT Group, and the development of NTT DOCOMO's solutions, aiming to create new values going forward.
■Regarding Avatour Technologies, Inc.
Company Name: Avatour Technologies, Inc. ("Avatour")
Location: Palo Alto, CA, United States
Representative: Devon Copley
Business Content: Providing live streaming solutions in a 360-degree virtual space
URL:   https://avatour.co/
Company names, organization names, product names, service names, and logos mentioned in this document and the attachments are trademarks or registered trademarks owned by their respective owners.