NTT DOCOMO Ventures, Inc.
NTT DOCOMO Ventures, Inc. (headquartered in Minato-ku, Tokyo, Japan; President and CEO, Yuko Sasahara; hereinafter, "NDV"), through a fund it operates, has invested in Timers inc. (headquartered in Shibuya-ku, Tokyo, Japan; CEO, Koichiro Tawa, hereinafter, "Timers"), which operates "Famm," a brand that helps women and families raising children design their ideal life, providing online schools that offer career support or financial education services for women raising children.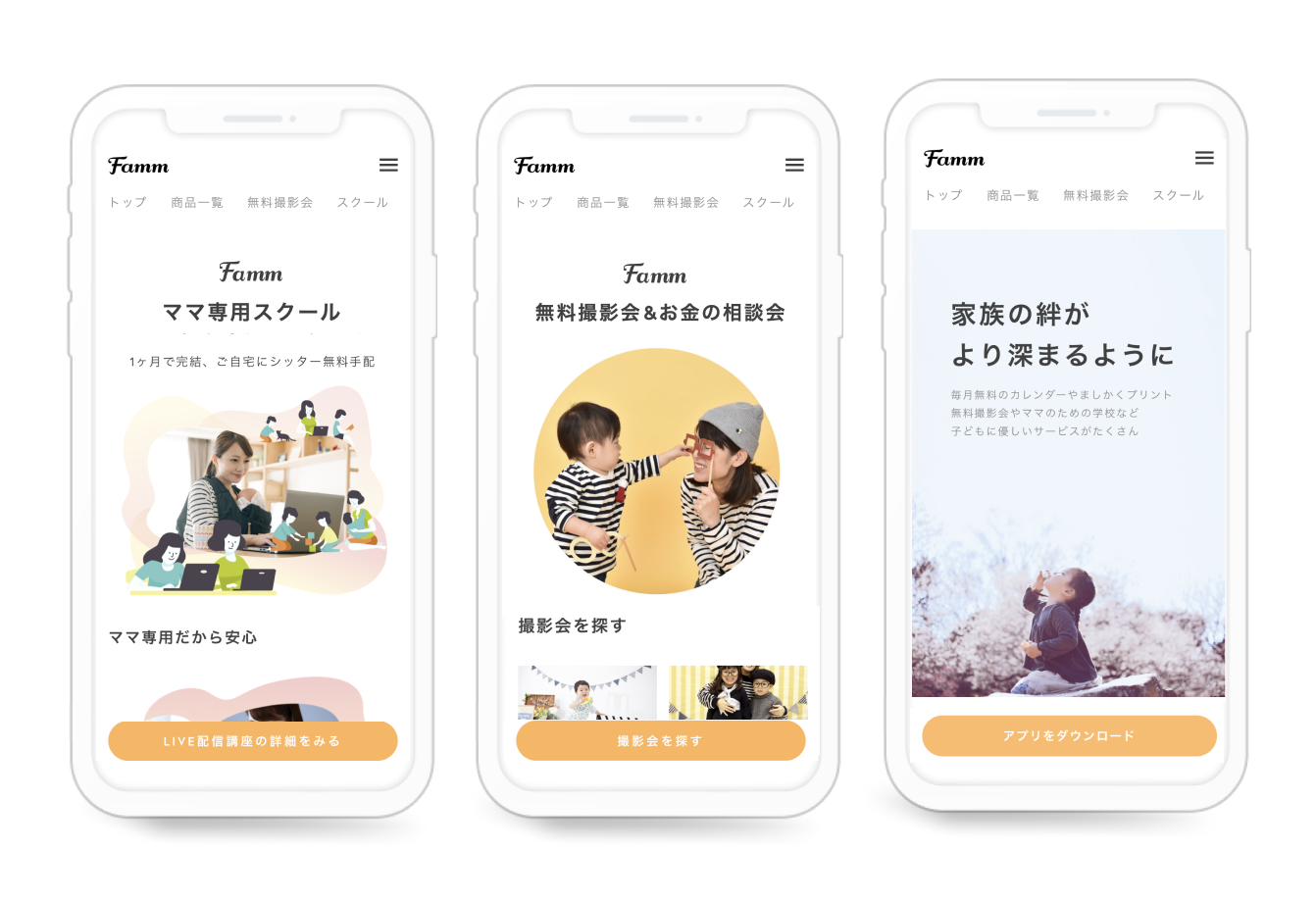 In recent years, as the number of dual-earner households has increased in line with the promotion of women's advancements, the social need for a variety of work styles that take into consideration families with children has become more prominent. On the contrary, there are many women who are concerned about advancing their careers while raising children or returning to work after childcare break, and social and economic systems that enable women to envision their ideal life design after childbirth have not yet fully caught up.
To address these issues, Timers provides online schools that offer career support or financial education services for women with children through its brand "Famm," which is designed to help women and families with children plan their ideal life."Famm Mom's exclusive school " is a one-month, short-term intensive online school with a baby sitter service where women can learn web designing, graphic designing, video creation, and other skills that allow them to work from home. There is generous support after graduation. Students can opt to receive free support and counseling to help them start working from home. Additionally, Timers offers a wide variety of services, such as financial education services, including the "Famm Free Photo Shooting Session & Money Counseling Session ," which offers advice on child-rearing costs and family finances, and cloud sharing and printing services for children's photos and videos. Going forward, it is expected that the COVID-19 pandemic will lead to further diversification of work styles and lifestyles, and career advancements for women and new ways of working such as working from home will be achieved. The demand for financial literacy is expected to increase in the future as well. Consequently, further growth is expected.
The NTT DOCOMO Group has continued to pursue diversity management that embraces diverse human resources of different genders, ages, nationalities, and other attributes and turn them into corporate strengths to provide customers with attractive values. Among them, the "promotion of women's advancements" is one of the items on priority. NDV has come to make this investment because the services Timers offers have a high affinity to NTT DOCOMO Group's initiatives.
In the future, NDV will leverage the collaboration with Timers and DOCOMO gacco, Inc., which engages in a business of large-scale public online courses, in the "provision of online talk sessions with respect to women's career" and promote initiatives to create new values by promoting collaboration with the NTT DOCOMO Group.
■Regarding Timers inc.
Company Name: Timers inc.
Location: Iwatoku Bldg. 4F, 1-1-9 Ebisu Minami, Shibuya-ku, Tokyo, Japan
Representative: Koichiro Tawa  
Business Content: Operation of "Famm," a life design brand for women with children (offering career support/financial education services for women raising children)
URL  https://timers-inc.com/
Company names and product names mentioned are trademarks or registered trademarks owned by their respective owners.