NTT DOCOMO Ventures, Inc.
NTT DOCOMO Ventures Corporation (Head Office: Minato-ku, Tokyo, President and CEO: Yuko Sasahara, hereinafter NDV) has invested in Sitetracker, Inc. (Headquarters: New Jersey, USA; CEO: Giuseppe Incitti), a leading provider of software which enables efficient infrastructure installation and deployment.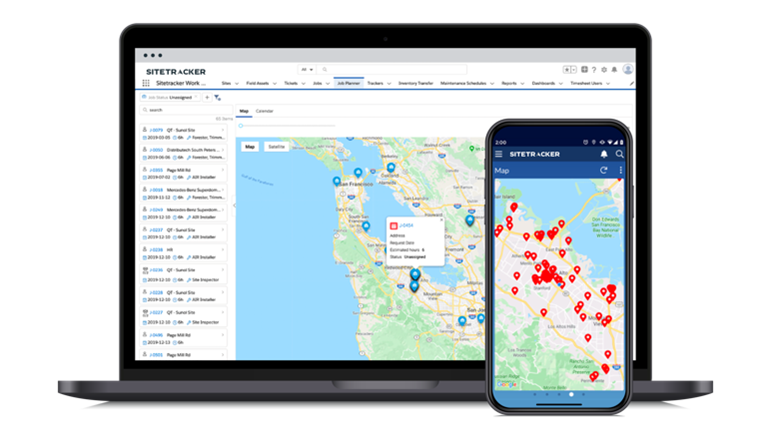 Policies to protect the environment and promote the digitalization of the economies around the world have accelerated investment in telecommunications and energy infrastructure, including 5G networks, EV (electric vehicle) charging stations, and solar power generation. This trend has also focused on the efficient design, construction, and operational management of infrastructure.
Sitetracker is a U.S.-based technology company offering a SaaS solution that streamlines infrastructure installation and deployment in various fields, including telecommunications, energy, smart cities, and real estate. Sitetracker enables infrastructure companies to manage projects, fixed assets, partner operational status, and installations in one place. Furthermore, Sitetracker integrates data across the entire value chain of infrastructure construction, allows infrastructure companies to estimate the return on investment of the installed infrastructure, and uses best practices to improve the efficiency of new deployments. Using Sitetracker, infrastructure companies can share data with partner companies such as vendors and contractors. Therefore, Sitetracker streamlines the time spent exchanging information and contributes to quick project launches.
Major global infrastructure companies such as British Telecom (UK), KPN (Netherlands), and ChargePoint (US), the leading EV charging station operator in the US, have deployed some of their infrastructure using Sitetracker. In fact, more than $150 billion in infrastructure assets worldwide have been managed by Sit etracker. Sitetracker is also increasingly being chosen for the installation of EV charging station infrastructure, especially in Europe and the United States, and further growth is expected in the future.
Under these circumstances, we believe that there is a high affinity between the services provided by Sitetracker and the construction of social infrastructure that the NTT DOCOMO Group is developing, and we are excited to support the company with an investment.
Through this investment, we intend to accelerate our collaboration with the NTT DOCOMO Group and its application to create new value.
■About Sitetracker
Company name:  Sitetracker, Inc.
Address:  Montclair, New Jersey, United States
Representative:  Giuseppe Incitti
Business Profile: Providing SaaS to support efficient infrastructure installation and deployment
URL https://www.sitetracker.com/