NTT DOCOMO Ventures, Inc.
NTT DOCOMO Ventures, Inc. (headquartered in Minato-ku, Tokyo, Japan; President and CEO, Yuko Sasahara), has invested, through its fund, in Reconstruct, Inc. (hereinafter referred to as "Reconstruct"), a U.S.-based startup. Reconstruct provides a remote quality control and progress monitoring platform that uses AI and Computer Vision technologies to generate 3D-models of the actual construction site.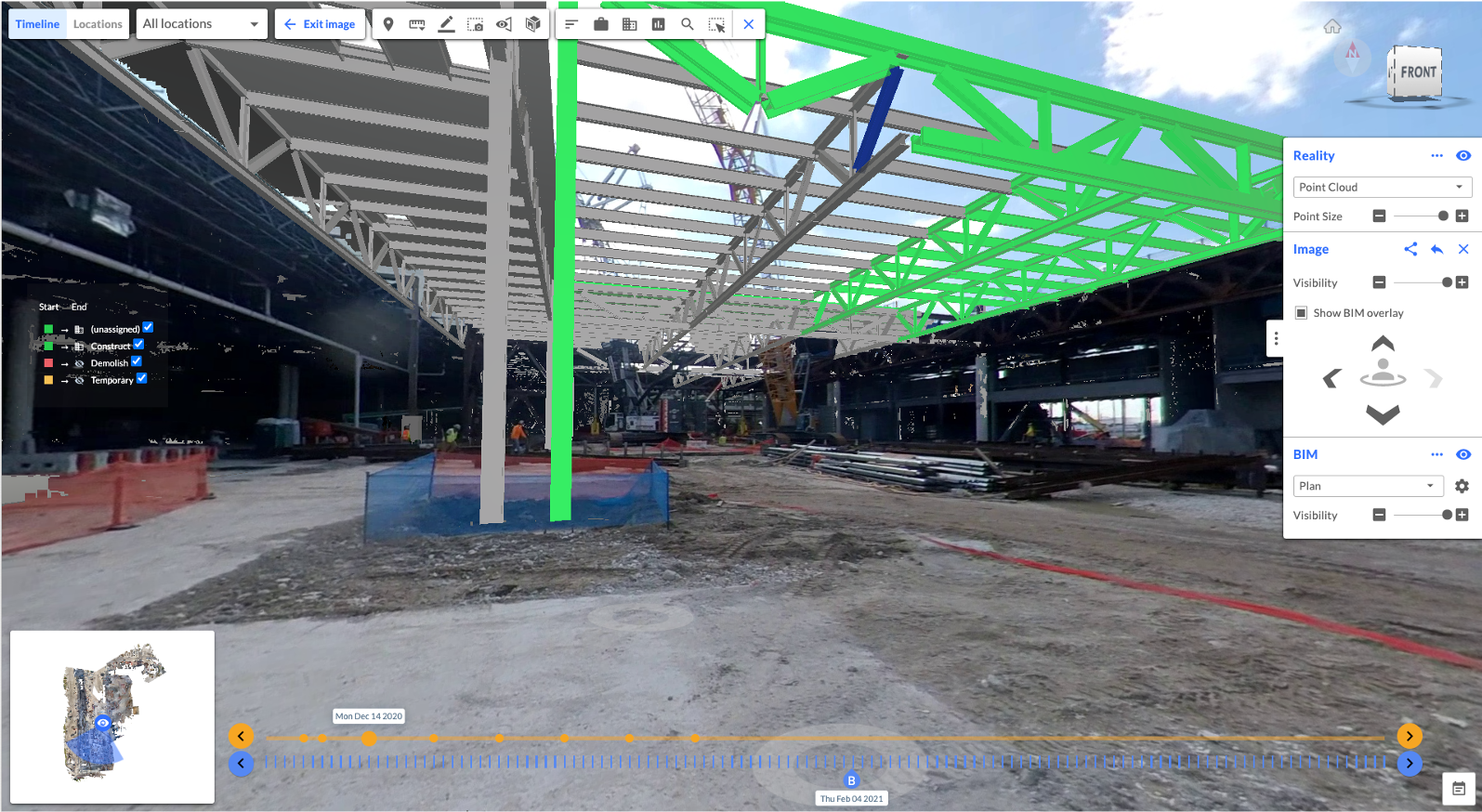 (Image of using Reconstruct's services)
Given a declining workforce and the COVID-19 pandemic, there has been a rapid increase in demand for solutions that increase efficiency and enable remote progress monitoring, in particular for large-scale infrastructure construction projects and for maintenance of existing structures such as bridges and buildings. To meet this demand, the use of digital twin technology, which converts real space into digital data and reconstructs it as a 3D model, as well as the use of 3D design models such as BIM/CIM*, is expanding rapidly. Reconstruct's digital twin platform improves communication among stakeholders involved in construction and maintenance projects so they can efficiently audit and manage sites from remote locations such as offices.
Reconstruct provides a platform that generates digital twins of both indoor and outdoor construction sites from videos and images, and superimposes them on the planned design model. The digital twins can then be viewed in high definition, measured in fine detail, and annotated to facilitate communication and collaboration among project stakeholders. In indoor construction sites, 3D models are created from images taken by consumer grade 360-degree cameras. This makes it possible to walk around the created 3D model from the comfort of your office, giving you the feeling of being at the site. In addition, by superimposing the design 3D model on the reconstructed 3D model, quality of construction can be verified to centimeter-level accuracy. For outdoor sites such as large buildings, bridges, and civil engineering foundation work, 3D models are generated using images taken from above by a drone and then superimposed on the design model. In this way, the system supports both indoor and outdoor environments, enabling integrated management of the progress and maintenance of a wide range of construction projects.
NTT DOCOMO Ventures, Inc. has come to make this investment with the expectation that Reconstruct's solution will become one of the key technologies to support NTT DOCOMO's solutions for the digital transformation in construction and civil engineering fields.
*BIM (Building Information Modeling) / CIM (Construction Information Modeling/Management) : 3D modeling formats that improve the efficiency of the entire construction production system by using information generated at each stage of a construction project and a maintenance management.
■About Reconstruct, Inc.
Reconstruct® was founded in 2016 to make the built world a better place to live, work and play. With offices in Silicon Valley and the Midwest and team members located around the world, Reconstruct's Visual Command Center™ brings together reality capture, design and schedule to provide construction and real estate assets remote quality control and progress tracking.
Company name: Reconstruct, Inc.
Location: Menlo Park, California, the United States
CEO: Zak MacRunnels
Press Contact: Kent Ragen
Business Description: A provider of a SaaS platform for remote quality control and progress monitoring for construction sites
URL https://www.reconstructinc.com/
・Image of Reconstruct's services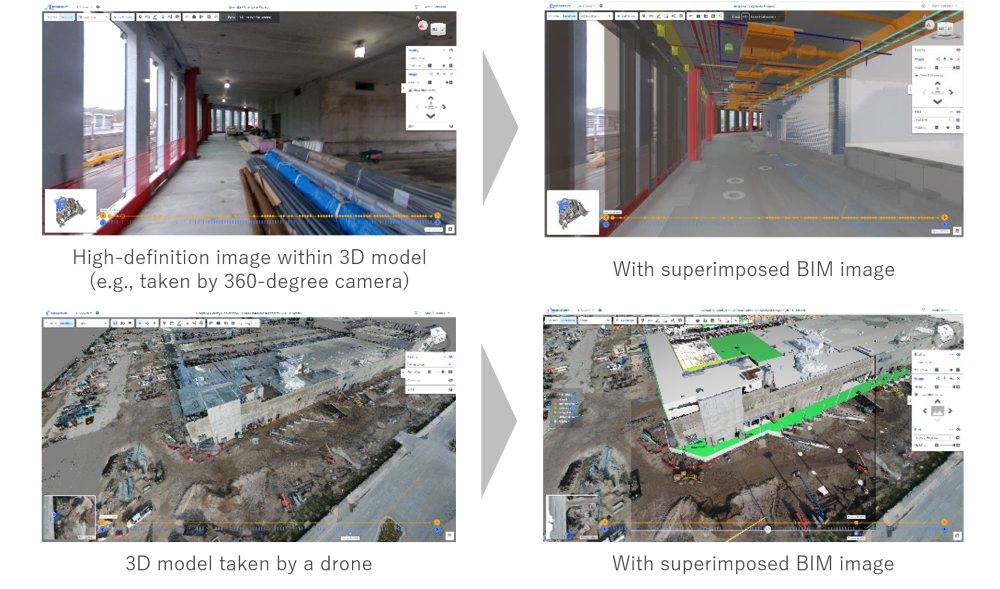 ・Reality, BIM Image, and Schedule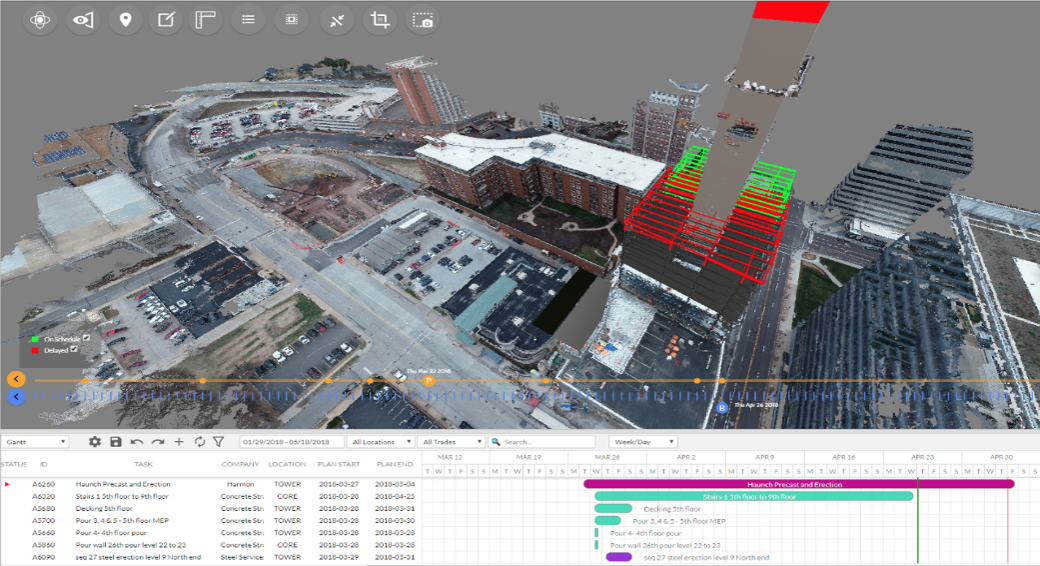 ・The overall structure of the system