NTT DOCOMO Ventures, Inc.
NTT DOCOMO Ventures Corporation (Head Office: Minato-ku, Tokyo, President and CEO: Yuko Sasahara, hereinafter NDV) has invested in Theai, Inc. * 1. (Headquarters: California, USA, CEO: Ilya Gelfenbeyn, hereinafter Inworld AI), a developer platform for creating AI-powered virtual characters to populate immersive realities including the metaverse, VR/AR, games, and virtual worlds.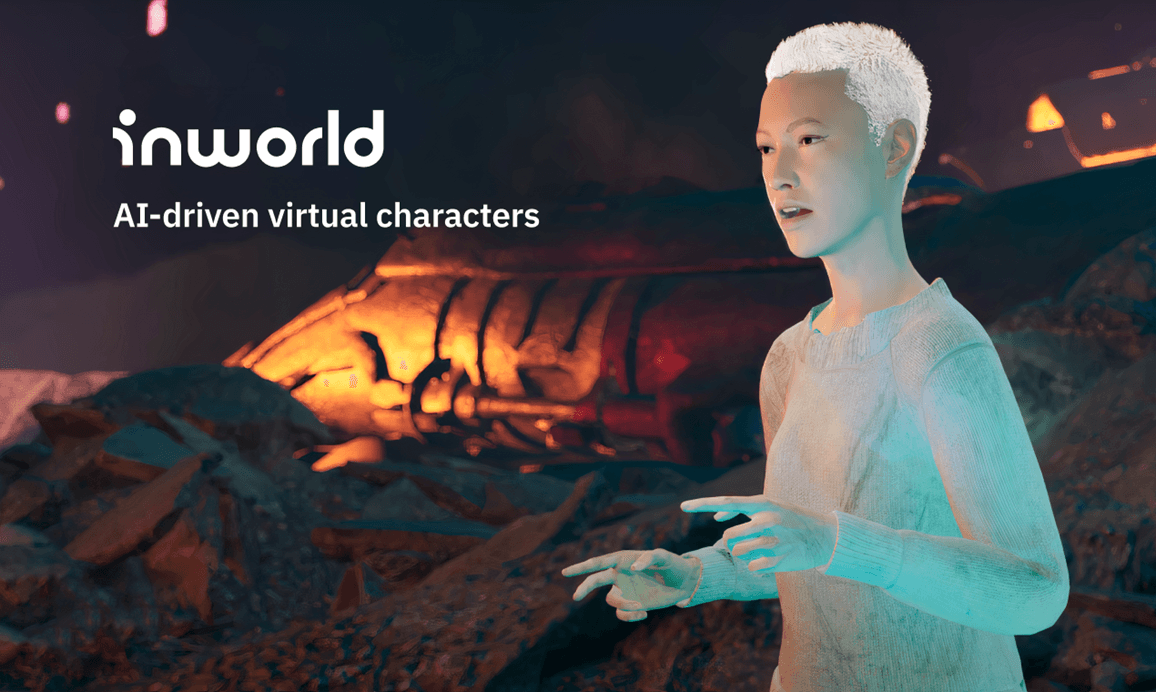 In recent years, online multiplayer-enabled games that allow many people to play at the same time and the "metaverse," a virtual space on the Internet, have attracted attention both in Japan and abroad. In these services, users act as their alter ego, using avatars (a virtual character, such as a person or an anthropomorphic animal, that uses mainly 3D data). The use of avatars has shown the potential to provide experiences that differ from the real world through the realization of new communications that transcend differences in gender, age, race, and appearance characteristics, as well as through participation in EC and live music events in virtual shops built on virtual spaces, and has raised great expectations.
Inworld AI is an US-based startup that develops and provides a developer platform to create AI-powered virtual characters. The Inworld AI platform enables AI to generatively answer user questions and implement conversational capabilities by understanding multiple modes of voice and language, as well as gestures, for avatars already created. In addition, writers, designers, and creators can easily create attractive characters by simply writing the name, role, background, and other settings of a virtual character in text (using Inworld Studio, a proprietary tool) and manipulating personality and emotional parameters. In addition, your characters can work with industry-standard game engines such as Unreal Engine and Unity, which are often used for online multiplayer-enabled game development and metaverse development.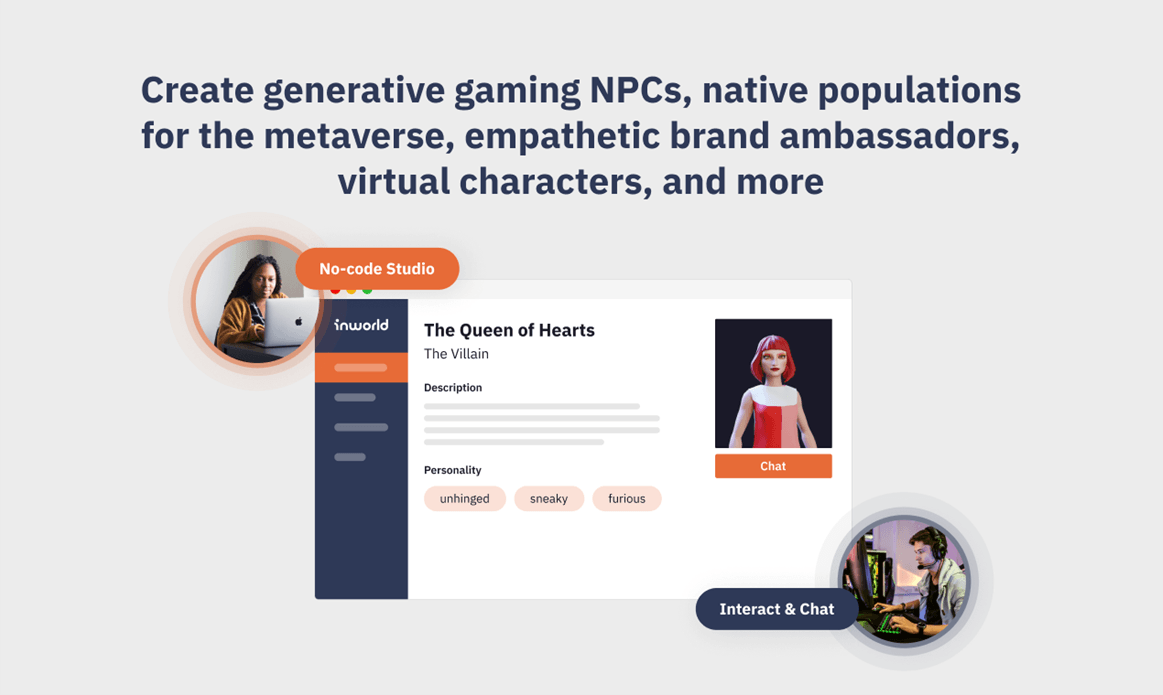 <Inworld Studio: You can create an autonomous character by simply manipulating personality and emotional parameters by writing the name, role, background and other settings of the virtual character.>

The use of avatars as virtual characters created by Inworld AI will enable us to provide new experiences that differ from the real world, such AI-interactable characters to handle customer service support in virtual shops late at night and early in the morning or enhance engagement through natural conversations with consumers.
We believe that the platform provided by Inworld AI has a high affinity with the metaverse services developed by NTT DOCOMO and other initiatives such as promoting the use of AI technology within the NTT Group. Through this investment, we will accelerate discussions on future collaborations with the NTT DOCOMO Group and application to solutions, as we work to create new value.
■About Inworld AI
Company name: Theai, Inc. (aka Inworld AI)
Address: Palo Alto, CA, United States
Representative: Ilya Gelfenbeyn
Business Profile: Providing a developer platform for developers to create AI virtual characters
URL: https://www.inworld.ai/
*1 Inworld AI is the name of the platform provided by Theai.inc and its external designation.
*Company and product names listed are trademarks or registered trademarks of their respective companies.
[Attachment] Features of Inworld AI
Inworld AI's developer platform creates AI-based virtual characters which enable generative conversations and answers questions between users and characters, without the need for developers to create prepared scripts or train large machine learning data sets. The AI created virtual character understands multiple in game character styles, voice, various languages, and gestures in the interaction.
It is possible to implement functions to realize conversations with avatars, virtual characters, and NPCs (non-player characters) by using AI that understands not only voice and language, but also gestures and other multiple styles.
Advantage 1: Inworld Studio enables creation of high-performance AI with simple operations
Using Inworld Studio, a proprietary tool, writers, designers, and creators, even non-machine learning engineers, can create attractive characters by simply writing textual descriptions of the virtual character's name, role, background, and other settings, and manipulating personality and emotional parameters. The created character can then be instantly interactive.
Advantage 2: Cooperation with Famous Game Engines
Characters created with Inworld Studio can be linked and output to Unreal Engine and Unity. Inworld AI can be easily used with familiar game engines, such as linking the logic and scenario of the game engine to the context of the character created with Inworld Studio, as well as adjusting and managing voice, speech, emotions, and other behaviors.
Advantage 3: Highly Specialized Inworld AI team
CEO and founder Ilya Gelfenbeyn was the founder of API.ai. The Company was acquired in 2016 by Google. The team has experience creating innovative products and vision in the area of Conversational AI for consumer products.